Mini Moon Jar

Vendor:

Sale price

$375.00

Regular price

Long Moon Vase

Vendor:

Sale price

$900.00

Regular price
About IDO FERBER
I was born in a small town in the center of Israel known by locals as the Israeli Toscana, filled with vines and olive groves. My father is an olive farmer and beekeeper, and my mother is an educator. I was raised in nature, walking the fields of my childhood barefoot. At the age of 15, I picked up ceramics as an escape from the mundane school system. After my military service, at the age of 22, I joined small carpentry. Learning the basics of woodworking and widening my skill set. At 24 I left the carpentry to work as an apprentice blacksmith in an artisan metal shop. At the age of 25, I began studying industrial design at the Bezalel Academy in Jerusalem, Israel. Implementing the skills I gained to design products. At the age of 31, I received a scholarship from the Japanese government to pursue a research master's degree in the ceramic craft at the Tokyo University of the Arts in Tokyo, Japan. That is where i am still today.
IDO FERBER CV
Group Exhibitions:
2018 – "Open Fields" / Erarta Museum / St. Petersburg , Russia
2020 – "Craft Biennale" / Eretz Israel Museum / Tel Aviv, Israel
2020 – "Local Nature" / Avney Tal Gallery / Tel Aviv, Israel
2021 – "TOUGEI" / Mitsukoshi Nihonbashi Gallery / Tokyo, Japan
2021 – "Gathering" / Avney Tal Gallery / Tel Aviv, Israel
2021 – "Korean Ceramic Biennale" / Gyeonggi Ceramic Museum / South Korea – Honorary Mention
2021 – "Winter Exhibition" / The Thrown Contemporary Gallery / London, United Kingdom

Solo Exhibitions:
2019 – "SUBLET" / Jerusalem, Israel
Workshops & Symposiums:
DEC 2019 – Dead Sea Low Tech Seminar
JUNE 2020 – Yeruham School of Craft
DEC 2021 – Israeli Ceramic Symposium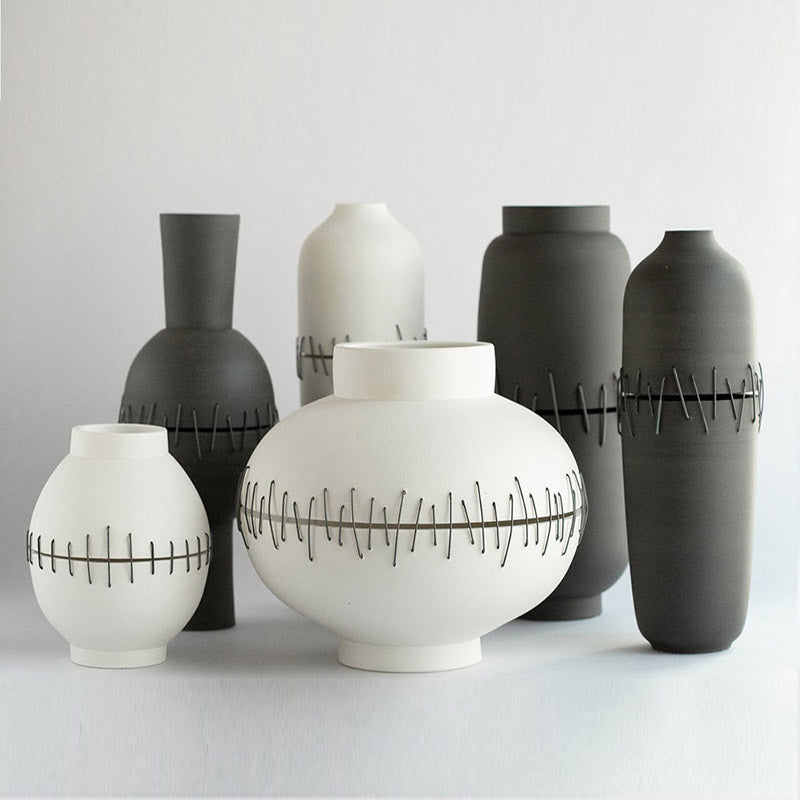 Ceramic Artist Ido Ferber on Contemporary Craft vs Art in the East and West
April 30, 2023
Read More 🡥
Choosing a selection results in a full page refresh.